There are lots of very valid reasons to support good surface protection and maintenance. Retaining a tile's aesthetic is top of many lists. Ongoing easy maintenance is also a good motive - keeping a surface clean and preventing a build-up of dirt and residue makes ongoing maintenance much easier and less time consuming. There are also performance characteristics; a correct regime will also ensure that a tile retains its slip resistance. But have you ever considered the benefits that specifically relate to the environment?
Refurbishing & deep cleaning
When a tile or stone surface isn't properly protected and maintained, the build-up of dirt and organic residue greatly affects the aesthetic, safety and ease of maintenance. In many cases, neglected surfaces are then treated with toxic chemicals. Whilst this may have the desired effect of removing residue, these types of interventions are damaging to the environment and often costly and time consuming. If solutions are unsuitable, they can also damage the tile, grout joint and any sealer that's been applied, creating more issues that will need to be addressed.
If a tile needs to be renovated or deep cleaned, choose a safe, non-caustic specialist treatment like alkaline-based intensive cleaner, LTP Grimex. Specific residue can also be safely tackled by using a specialist remover. For example, LTP Cement, Grout & Salt Residue Remover; LTP Rust Stain Remover, LTP Blackspot for the removal of algae and LTP Solvex for the removal of wax, silicone, acrylic, polyurethane and epoxy grout.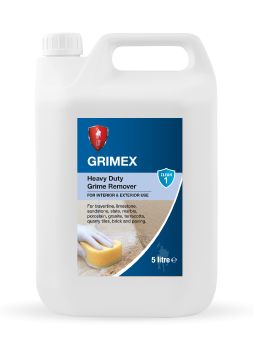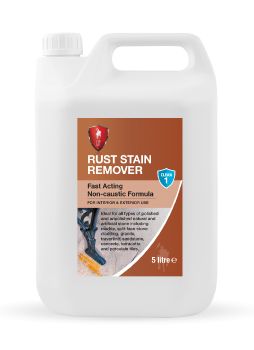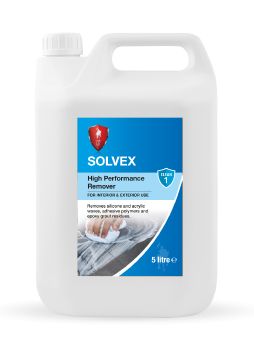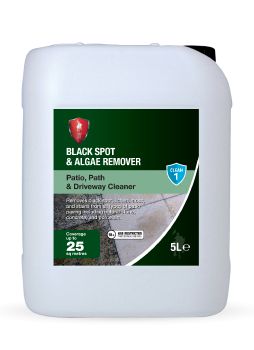 Surface protection
Protecting a tile pays real dividends. It retains the surface aesthetic and makes maintenance easier, which is turn safeguards performance. Stone and polished porcelain should ideally be sealed with a water-based treatment before and after grouting, to protect the tiles from grout residue, stains and ongoing wear and tear. Textured matt porcelain tiles, whilst not requiring treatment with a sealer, will benefit from application of a water-based barrier treatment before grouting – like LTP Porcelain Tile Protector. A further coat after maintenance will also make ongoing maintenance easier. Tiles that have been intensively cleaned should also be resealed, to protect them going forwards.
How do I apply LTP Porcelain Tile Protector - YouTube
Sealing a tile, once again, offers long term eco-benefits. In protecting the tile, the sealer makes maintenance easier, reduces associated waste and water consumption and eliminates the need for more drastic intervention with harsh chemicals.
Recommendations for ongoing maintenance
Maintenance requirements will differ depending on the type of stone or tile, its location and traffic. In general, we recommend day-to-day cleaning with a quality pH-neutral solution. This is particularly important with natural stone, which can be acid sensitive; everyday surface cleaners, even popular eco-brands, are often acidic and can damage the stone, grout joint and any sealer applied. Likewise, natural cleaning hacks made from ingredients like lemons and soda should also be avoided for the same reason. For stone walls and floors, we recommend LTP Stonewash; for porcelain LTP Porcelain Floor Tile Cleaner or, for all types of tiles, LTP Multipurpose Cleaner.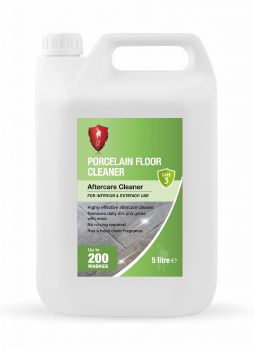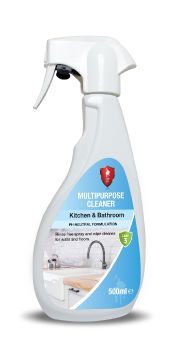 Tiles should be cleaned on a regular basis to avoid an accumulation of dirt and residue. In general, floors in commercial settings should be cleaned daily and domestic floors on a weekly basis. All LTP cleaning solutions are suitable for scrubber/dryer machines used in commercial environments.
Externally, paths and patios will benefit from a thorough clean every couple of months or so with LTP Grimex – ideally, twice during the winter and three times during late spring/summer. Regular cleaning of inside-to-outside surfaces, like those that run through bifold doors, will also help maintain a seamless aesthetic.
Others ways to promote sustainable maintenance
In addition to the eco-benefits provided by a good regime, choosing products that are manufacturing and packaged sustainably is also vital. At LTP, our own initiatives include:
• Minimising waste disposal throughout production and reusing pallets.
• Sourcing cardboard packaging from FSC accredited suppliers.
• Using recyclable bottles made from recycled materials.
And, over the next five years, our own goal at LTP is for 75% of our production to be of water-based, non-hydrocarbon formulations. The tile and stone industry still needs encouragement to support this strategy but the environmental benefits are irrefutable.
To find out more about the specification and LTP treatments, please visit http://www.ltp-online.co.uk, or contact LTP on tel. 01823 666213 and email [email protected]
ends -
For media information and photography, please contact Angela Fitzhugh PR Ltd on tel. (01579) 673026 or email [email protected]