Resin-based black brush-in grout is a popular option for pavers. It's fast to apply and creates a durable grout joint ideal for outdoor areas. It works particularly well with granite pavers, complementing the black speckling within the stone. Orange staining can, however, sometimes form either side of the joint but, by using the correct product and method, this can be easily remedied.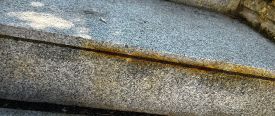 What causes the orange stain?
The grout colour change and orange staining that forms either side of the grout joint is often caused by poor drainage and moisture lingering in the joint. If the paver is fixed to a bed that isn't permeable, and a permeable brush-in jointing compound is used, rain water will dwell in the joint and seep into the edges of the stone. This lingering moisture causes the natural iron content in the stone to oxidise around the edges which creates the rust-coloured stain. In a dense stone, like granite, the dark edge of the stone can take a very long time to dry out. Some black brush-in grouts that sit in water for long periods of time can also turn orange because there are pigments of iron in the grout that react with the moisture.
To remove the orange staining, we recommend LTP Ferrex which is specially formulated to remove rust stains that arise from within a paver. Ferrex can be used on all types of hard ferrous stones including granite, sandstone and slate.
See our LTP TV YouTube video at: https://youtu.be/_au8_4HpCaw
Ferrex is an acid-based cleaner – but it is the right kind of acid for harder stones. It is not the same as Brick Acid which can stain/damage pavers and accelerate oxidisation. However, it isn't suitable for use on acid sensitive surfaces, like limestone, marble or pavers with a highly polished finish.
Before application, Ferrex should be tested on an inconspicuous area, to establish which dilution is suitable before treating the whole surface. Here's a link for more information on application and dilutions. You can also see a Video Aid on the product page and on LTP TV. Treatment to remove these types of stain can take between 3-6 hours.
After testing on a small area, apply the solution to the surface and spread out evenly. For external applications garden sprayers can be used.
For severe staining, surfaces should be agitated using a short haired scrubbing brush or black emulsifying pad.
After 3 – 6 hours, rinse with plenty of clean water. If traces remain after a couple of days, repeat the process.
After treatment, we recommend that the surface is protected from water with an impregnating sealer like LTP External Stone Sealer or LTP Mattstone H20. This will greatly reduce the risk of rust discolouration returning.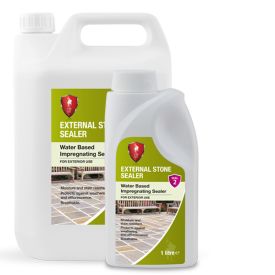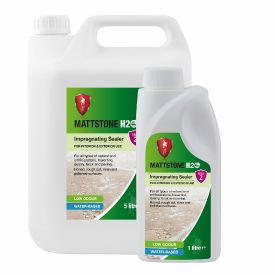 Some natural stones will appear darker after treatment, as the product continues to work following the initial application. This is normal and the darkening effect will gradually subside.
For more information on different types of rust stains, see our blog – The two types of rust and how to remove them.
For more advice, browse LTP TV on YouTube, contact the LTP team direct on 01823 666213, email [email protected] or visit https://www.ltp-online.co.uk