Certain stains can be difficult to remove from paving slabs. Oil and grease from food & drink are particular culprits, as gas BBQ's, fire pits and outdoor kitchens become more popular. To safely remove stains from last summer - and get your patio ready for the year ahead - we recommend treatment with LTP Solvex and LTP Grimex.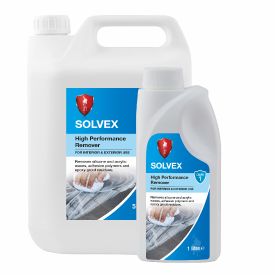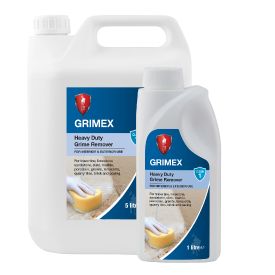 LTP Solvex is an intensive cleaner or stripper. A non-caustic formulation, it removes stubborn residue – including congealed fat and wax - by softening deposits so that they can be easily removed from the surface without causing any damage. It can be used on all natural and engineered stone, including sandstone, slate, travertine, terracotta, quarry tiles and porcelain. LTP Grimex is the ideal partner to Solvex and is used to wash down the surface after treatment, before a final rinse.
It's really easy to apply both treatments. LTP Solvex is poured neat, directly onto stains. It should be generously dapped onto problem areas with a cloth or brush; always protect hands with suitable gloves. The solution is then worked in manageable areas – as far as you can reach without treading into the cleaner. The solution is left to work for up to 30 minutes; during this time, more should be applied if it starts to dry out. Using a coarse, stiff brush or LTP's Black Emulsifying Pad, the softened residue is then removed from the surface. The process should be repeated if any staining remains.
To wash down the pavers after treatment, LTP Grimex is diluted 1:3 with water and applied with a cloth, mop or brush. The surface should then be rinsed with plenty of water and left to dry.
If you're removing residue from a previously sealed surface – or want to seal an untreated patio to protect it from future stains - a new coat of sealer can be reapplied after cleaning and once the surface is sufficiently dry; this may take a minimum of 24 hours. We recommend LTP External Stone Sealer for natural stone and barrier treatment, LTP Porcelain Tile Protector for matt porcelain pavers. Both are non-film forming and will help prevent the absorption of moisture and organic particles, reducing staining and the spread of algae, mould and black spot.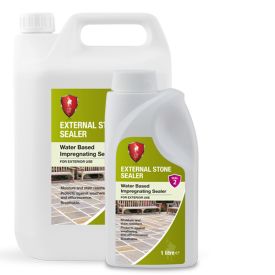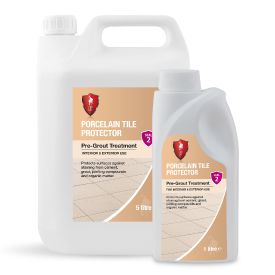 To find out more about patio maintenance, please visit http://www.ltp-online.co.uk. For further information, please contact LTP on tel. 01823 666213 or email [email protected]