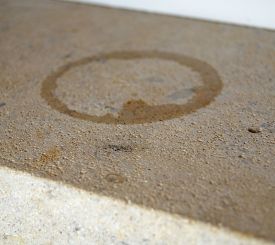 When water's left to stand on a natural stone or tile surface, it can dry and leave behind a stain. Circular ring marks from cups and glasses are common, especially on porous stone surfaces like limestone, sandstone and terracotta. But it's a problem that can also affect glazed ceramics and porcelain tiles, as well as polished granite and marble.
Why stains occur
Stains often occur as a protective sealer wears away and water is allowed to penetrate beyond the seal. This can happen over time but using a harsh cleaning product will erode the protective treatment and shorten its lifespan. In hard water areas, water droplets can also dry out and leave a lime deposit on the surface; these stains can be particularly difficult to remove with a normal detergent.
Repeated cleaning of stone surfaces using water and a mild cleaner can also create a surface film. When we mop and clean, the water dries and leaves a very slight film of residual detergent. Over a period of months, this can create a micron-thick film, invisible to the naked eye. Water droplets then dilute the detergent, leaving a spot mark. This all happens on a fairly microscopic level, which is why this kind of staining is only visible when looking across a surface towards a light source.
In order to remove the stains, you'll first need to identify the type of tile and finish, and whether a sealer has been applied; this will determine the best method for removing the stain. Often, when a protective seal is in place, the method for tackling the problem is much less aggressive and more straight forward because the stain is generally only affecting the layer of sealer.
POLISHED LIMESTONE, MARBLE, TRAVERTINE AND OTHER ACID-SENSITIVE POLISHED SURFACES
For acid sensitive polished surfaces, we recommend using LTP Power Stripper. Simply wash the area as directed by the label instructions, rinse and allow to dry. If the surface has a protective seal, it may need to be re-sealed. To make sure that you achieve a uniform finish a wider area may need treatment.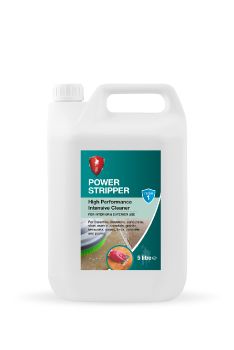 Note. Always test the treatment on an inconspicuous area before applying to a full surface.
LTP Power Stripper – directions
Sweep or dry mop floor to remove grit and surface dirt. Mix the solution according to the required dilution. (Surface cleaning: 1:12 in warm water. Deep stripping: 1:6 in warm water.)
Working in manageable sized areas, mop on the solution to thoroughly wet the floor. Leave for 5 - 10 minutes, keeping the floor damp with further solution, if it begins to dry out. Agitate the surface using a mildly abrasive pad. Remove the dirty residue using clean warm water and absorbent cloths. If treating a large area, a wet vacuum will make the process much easier. Then, rinse the surface thoroughly and allow it to dry completely before applying further treatments. You may need to repeat the process a couple of times on severely stained surfaces.
ALL OTHER SURFACES INCLUDING ALL NON-POLISHED STONES
For all other surfaces, we recommend treatment with LTP Cement, Grout & Salt Residue Remover. This product is safe to use on acid-sensitive non polished surfaces.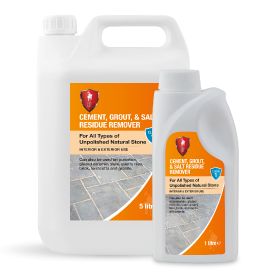 LTP Cement, Grout & Salt Residue Remover - directions
For mild staining on non-absorbent surfaces, dilute 1 part of LTP Cement, Grout & Salt Residue Remover in 4 parts of cool water. Apply with a cloth or sponge wrung out in the solution. Leave for up to 15 minutes. Extract released residues using a sponge and water.
For more stubborn staining, dilute 1 part of LTP Cement, Grout & Salt Residue Remover in 1 part of cool water. Apply liberally and spread over the surface. If necessary, agitate with a nylon scrubber, scrubbing brush or rotary scrubbing machine and leave to react for 5-10 minutes, keeping surfaces wet with additional solution. Extract and rinse thoroughly with clean water.
For severe staining, dampen the surface to be cleaned with water and apply the solution undiluted. Agitate with a nylon scrubber, scrubbing brush or mechanical scrubber. Immediately extract and rinse thoroughly with clean water.
If the surface needs to be re-sealed after stains have been removed, we recommend either LTP Mattstone or LTP Mattstone H20 for a natural (invisible finish) on honed and natural riven stones or, for polished surfaces, LTP MPG Sealer or MPG H20 Sealer.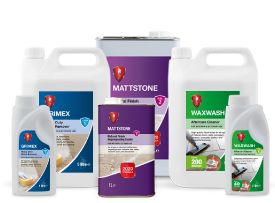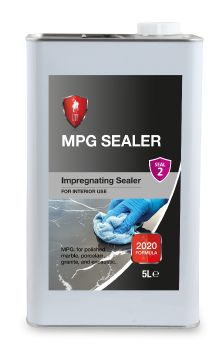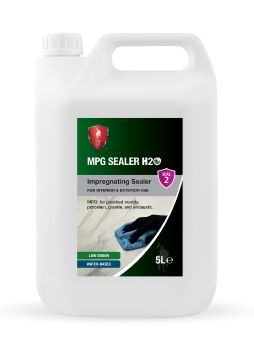 For more advice, browse LTP TV on YouTube, contact the LTP team direct on 01823 666213, email [email protected] or visit https://www.ltp-online.co.uk