When it comes to a pre-Christmas clean, kitchens and bathrooms often require the most attention. They're the workhorses of our homes and are subjected to all manner of wear and tear. Organic dirt, food & drink and a myriad of products leave their mark – but using the correct tools and treatments makes all the difference.
Cleaning floors and tiled areas is one of the hardest jobs and many of us reach for a heavy-duty cleaner. However, it rarely offers the best solution. Most of these detergents – including many of the eco ranges - contain acid which will damage tiles, grout, chrome fittings and any protective sealer that's been applied. This is a particular issue for natural surfaces like stone and marble, which are acid sensitive. To deep clean safely, we recommend LTP Grimex. As the name suggests, it removes grime and stains, including oil, grease, ingrained dirt and wax. It's safe to use on natural stone, as well as porcelain and ceramics tiles, and can also be used to deep clean marble and granite worktops.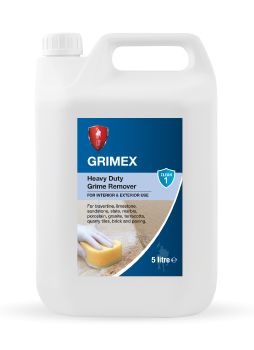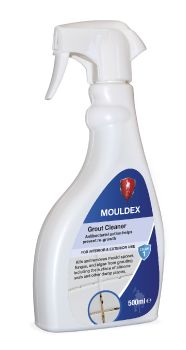 For grout and silicone that's stained with mould spores, we recommend LTP Mouldex. This treatment comes in a pump spray and it's formulated to cling to surfaces, which targets the treatment and prevents run-off. Mouldex has a bleaching action which helps restore colour and it's antibacterial, so it helps prevent mould regrowth. It can be used on natural as well as artificial stone – and on coloured grout – but it's always best to test first, in an inconspicuous area.
How to use LTP Grimex
For areas that are slightly grubby – and for absorbent tiles – dilute one part of Grimex to ten parts of warm water. Apply with a cloth or mop and rinse with clean water.
For dirtier surfaces, use a stronger 1-3 dilution and agitate the surface with a brush. Let the solution act for 5-10 minutes, mopping with additional solution to keep the tiles wet, and agitate again before mopping up and rinsing thoroughly with clean water.
For built-up grime and stubborn stains, Grimex can be used neat and then thoroughly rinsed.
Sometimes, tiles that have been deep cleaned with a low dilution of intensive cleaner will need to be resealed. The easiest way to see if a sealer is still performing is to carry out a water test:
Drop a bead of water onto the surface.
If it sits in place, it is well sealed. If the water quickly soaks into the tile or makes the surface look darker, then it needs resealing.
To top up protection, choose a suitable sealer from LTP's range and carefully follow application directions.
How to use LTP Mouldex
Before applying the treatment, make sure that tiles are completely dry. Spray Mouldex 5-10cm from the surface and leave it to act for 45 minutes. Then, apply a little water and agitate with a stiff brush to help lift the grime and dirt. Finally, rinse the surface thoroughly with water and a clean sponge. For silicone and elastic grouting, and for stubborn stains, the treatment can be left overnight. NB. Mouldex shouldn't be used with acid-based residual grout removers or other acid- based cleaners.
Rinse-free routine cleaning & sanitising
Once the deep cleaning's done, LTP Stonewash is a great all-rounder. A rinse-free pH natural spray cleaner, it can be used on all hard surfaces, from marble to polished porcelain. For walls and work tops, spray 20 cm from the surface and wipe over with a clean, damp cloth. For natural and artificial stone floors, we recommend LTP Waxwash; just dilute 2-3 capfuls (or 5 for dirtier surfaces) into a bucket of warm water, mop and allow to dry.
To sanitise surfaces, the range also includes LTP 75% Alcohol Ethanol. Made to official recognised WHO standards, it can be used on most household surfaces where it eliminates 99.99% of bacteria & viruses. On floors, walls, worktops and door handles, spray and wipe surfaces with a microfibre cloth or mop. On fabrics and upholstery, spray finely and leave to dry. NB. The surface sanitiser is not suitable for surfaces that have been polished with a natural or acrylic wax.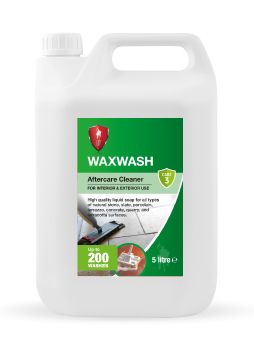 For more advice, browse our Technical Blog or contact the LTP team on tel. 01823 666213 and email [email protected]