How do I keep that clean shiny look for my tile floor?

One thing we are told time and time again is that our customers really like the appearance of their floor tiles when they have just been mopped. The question is "Is there anything I can use on my tile floor to make them stay like that?"
The answer is yes…
LTP has a product called LTP Glaze Protector.
RESTORE – REVIVE – RETAIN
Achieving and retaining that perfect looking tile floor is often the goal of our customers. LTP Glaze Protector provides a genuine solution for ceramic, porcelain and vitrified quarry surfaces. Simply follow this 3 step guide to a new looking shine floor.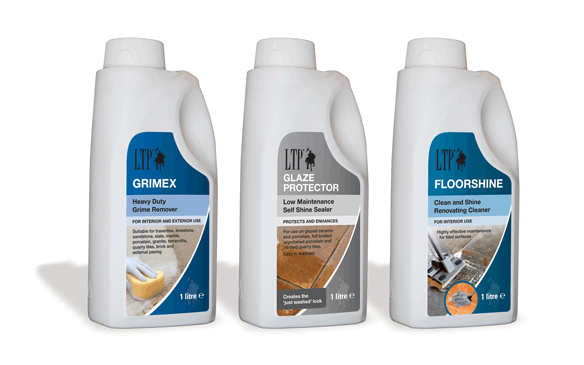 1. Restore
Bring old tired floors back to life by giving them a really thorough clean with LTP Grimex. This will get the oldest dirtiest floors back to their original condition.
LTP GRIMEX

Heavy duty grime remover for interior and exterior use. Effective for removing oil, grease, ingrained dirt grime and old wax layers. Important: Test the solution on an inconspicuous area before general application. Any alkalinity remaining on surfaces treated with this product should be completely neutralised. This can be done with a little clean water applied by sponge.
Key facts:
Heavy Duty Grime Remover.

Removes oil, grease and dirt.

Removes old wax layers.

Suitable for interior use.
2. Revive
LTP GLAZE PROTECTOR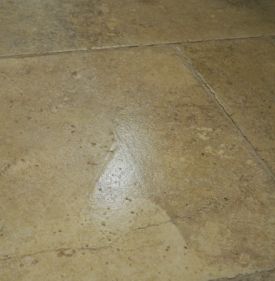 Create the 'just washed' look to your newly cleaned surfaces by applying LTP Glaze protector. This robust film forming sealer will enhance the appearance of even the dullest floor. It is easy to apply, quick drying and eases maintenance on rougher more textured surfaces. LTP Glaze Protector is quite unique and will give a clean and shiny sheen to ceramic tile floors or porcelain. It is a low maintenance, self shine, film forming sealer for all types of tiled floor including glazed or unglazed ceramic, porcelain, unpolished porcelain and vitrified quarry tile. Once applied this product will help protect and embellish the surface. LTP Glaze Protector delivers a high resistance to wear and helps prevent staining of your tile floor. Using this product will also help with ongoing maintenance and cleaning of your ceramic or porcelain tile floor.
Key facts:
Low maintenance self shine sealer.

Highly resistant to wear and stains.

For interior use only.
3. Retain
A tile floor treated with LTP Glaze Protector should be maintained with LTP Floorshine to help reinforce protection and make sure your floor remains clean and looking great.
LTP FLOORSHINE

LTP Floorshine is a highly effective maintenance cleaner for tiled surfaces and is ideal for all types of porcelain, ceramic and vitrified quarry tiles.Maintain the 'just washed' look with regular us of LTP Floorshine. In place of your normal detergent, simply put one cap full of Floorshine per litre of water and mop your surfaces. This product will clean your surfaces and repair the seal every time you use it. A one litre container is enough solution to wash a 20 square metre floor 40 times so it is very economical.
Key facts:
Cleaner for tiled surfaces.

Will help reinforce protection for surface sealers.

For interior use only.
Please note that this information is offered as general guidance only and without guarantee. Your specific circumstances may need an alternative approach. In case of doubt, any process should be tried out in an inconspicuous area before general application.
At LTP we believe in helping to provide solutions and this is why we offer a no obligation LTP TECHNICAL HELPLINE, so please give us a call on +44 (0) 1823 666213 and we will be happy to help you. Visit www.ltp-online.co.uk to buy from the LTP Range of products or find out more about us.