An LTP protection and maintenance system has been used to complete an extensive stone floor renovation at St Albans Cathedral. The renovation, carried out by collaborative team – Silex UK and Winchester-based Extensive – spanned a 250 square metre area of Yorkstone flooring within the Cathedral's Lucas Welcome & Learning Centre.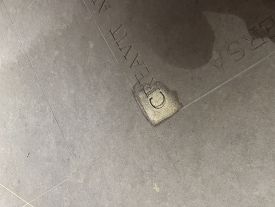 Cleaning commences with LTP Grimex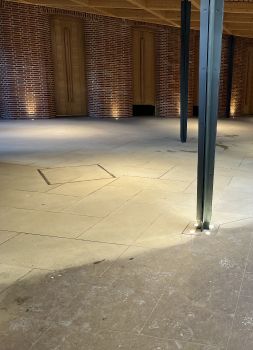 The contrast between the cleaned and uncleaned area below.
Designed by Simpson Brown, The Welcome & Learning Centre connects the Grade I listed Cathedral to its Chapter House building and provides upgraded facilities for the congregation, education groups, visitors and staff. Special features include a timeline telling the story of the Cathedral from the year 300 to the present day, and an interactive feature where visitors can go on a virtual tour to areas of the Cathedral that can't be accessed, such as the watching loft where monks used to look over the shrine of St Alban. Internally, key materials include Yorkstone flooring, oak joinery, dark grey painted-steel, glass and bronze.
Yorkstone provides a hardwearing surface finish and as most stones have a dense, sharp grain, they provide good anti-slip properties. The sandstone's naturally porous structure will collect residue but this is easily removed using the correct maintenance products and methods. At the Centre, the renovation commenced with an initial deep clean using LTP Grimex. An intensive cleaner and restorer, Grimex removes oil, grease, ingrained dirt, grime and old layers of wax and it is safe to use on all types of natural and engineered stone. The Yorkstone floor was then protected with ECOPROTEC Natural Finish Stone Sealer – a water-based impregnator that protects without forming a film or changing the appearance of the stone. The sealer has an environmentally friendly low VOC and low odour formulation.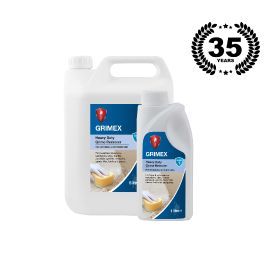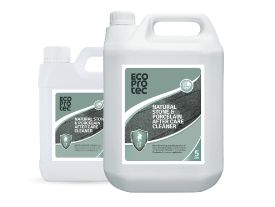 Following the renovation, the Silex UK/Extensive team trained staff on the correct maintenance regime and method, using ECOPROTEC Natural Stone & Porcelain Aftercare Cleaner – a pH-neutral, no-rinse/no-residue cleaner – to ensure that the floor's aesethetic and performance characteristics were maintained.
For more information about the project and specification, please contact the LTP team on tel. 01823 666213, email [email protected] or visit https://www.ltp-online.co.uk
ends –
For further media information and photography, please contact Angela Fitzhugh-Scott at [email protected]