How do I clean my external paving stones?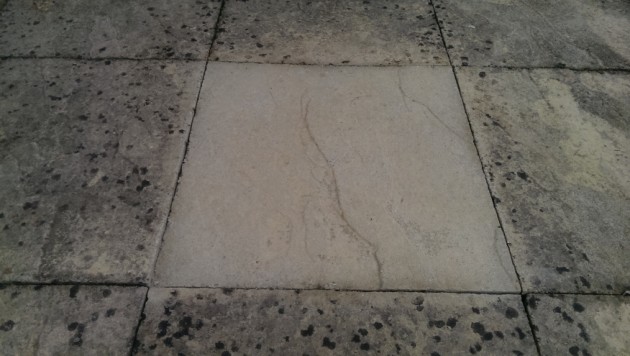 LTP Mouldex is a highly effective HSE registered product which has been developed to Help restore natural stone and paving to its original Colour.
KILLS & REMOVES:
Algae
Black Spot
Mildew
Mould
Lichen
Fungus
Pollution
Pollen stains
Anti-bacterial action helps prevent re-growth.
Suitable for use on all external stones and concrete paving.
Simple to use….apply and leave….scrub and rinse.
The fast acting formula will restore external paving and help prevent re growth.
Protecting stone surfaces after treatment with LTP Mattstone H20 will further reduce the possibility of black spot and mould spores from returning. It will also help prevent deep staining from falling organic matter and make any future cleaning much easier.
One 5ltr can will treat up to 50 sq.m deepending upon the extent of soiling.
LTP Mouldex 5ltr only £39.54 Inc VAT. (click here to buy or find your nearest stockist)
For further information on the application of LTP Mouldex watch the video below.
Still unsure? Try our new product guide to help select the correct products.
Please note that this information is offered as general guidance only and without guarantee. Your specific circumstances may need an alternative approach. In case of doubt, any process should be tried out in an inconspicuous area before general application.