Natural stone and porcelain are a popular choice for pool surrounds but if they're not correctly maintained, they can quickly create a slip hazard. This is rarely the fault of the tile. Most materials specified for pool sides have good slip qualities, with a textured surface that provides grip under foot. Problems are caused by a build-up of residue and a poor cleaning regime, which fails to remove them.
Swimming pools come in contact with a host of organic contaminants – from food, cosmetics and sun creams, to environmental contaminants like microscopic algae spores and bird droppings. During maintenance, it's not uncommon for surfaces to be washed with a detergent and rinsed with pool water, which re-contaminates the surface. Many detergents also fail to break down the residue and a cycle of poor cleaning and residue build-up is created.
In order to remove organic-type residue, you'll need to use an alkaline-based cleaner. LTP Grimex is a great option as it will break down these deposits, without damaging the surface. For general use, Grimex is diluted 1:5 with water, but a lower dilution of 1:3 may be needed for very dirty pool surrounds. The cleaner is applied with a sponge or water brush and should be left to act until the dirt releases – this will normally take between 5 and 30 minutes. The tiles should then be thoroughly rinsed with clean water to neutralize the surface. Scrubber machines can also be used, where suitable.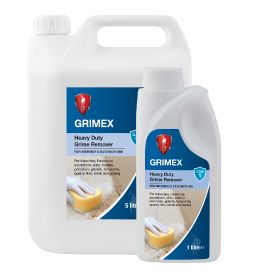 Another really good option is LTP Black Spot & Algae Remover. Like Grimex, it's also an alkaline-based cleaner and it is especially useful where there's a greater build-up of environmental contaminants, like mould, black spot, lichen, fungus and algae. It's applied directly to the tile surface, left to act and should then be thoroughly rinsed with clean water. As well as removing residue, Black Spot & Algae Remover also has an antibacterial and bleaching action, so it helps prevent regrowth and restores light-toned paving to its original colour.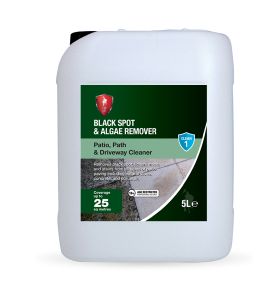 During a deep clean, any limescale residue should also be removed; limescale quickly builds up in wet environments, especially in hard-water areas, and is a magnet for dirt. We recommend treatment with LTP Cement, Grout & Salt Residue Remover which can be used on unpolished stone, ceramic and porcelain surfaces. It doesn't tarnish or affect chrome or stainless steel either, which makes it ideal for those pool side shower areas that sometimes suffer from limescale build-up. Also, as limescale has a similar composition to cementitious grout, treatment will remove new and old installation residues. LTP Cement, Grout & Salt Residue Remover is diluted according to build-up, applied with a cloth or sponge, scrubbed with a white emulsifying pad and then thoroughly rinsed with clean water.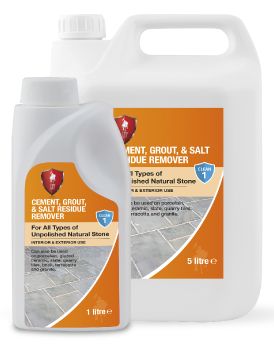 Another common issue in humid pool environments is rust staining. This often occurs as a result of oxidisation and degradation of metal fixtures, furniture, barbeques and tables in and around pool areas. Rust deposits can easily transfer onto other surfaces leaving an orange stain that's very difficult to remove. A good option for this is LTP Rust Stain Remover, which you apply to the stain and leave to work; once the treated area has turned deep purple in colour, you scrub and then remove the residue with a sponge before rinsing with water.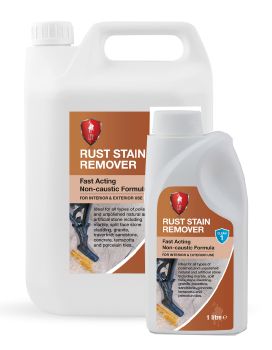 If you're laying a new natural stone pool surface, or have renovated older stone tiles, you'll need to protect the surface from stains going forward. We recommend LTP External Stone Sealer – an impregnating treatment that protects without forming a film, which could potentially affect anti-slip properties. It's water-based so offers a safe application and it can also be applied in damp conditions. For ongoing aftercare, choose a pH-neutral, phosphate-free cleaner, like LTP Waxwash, which will protect the tile, any sealant applied and will make ongoing maintenance much easier.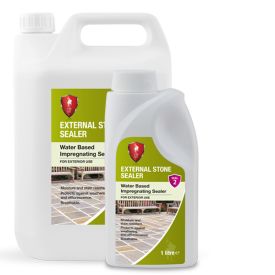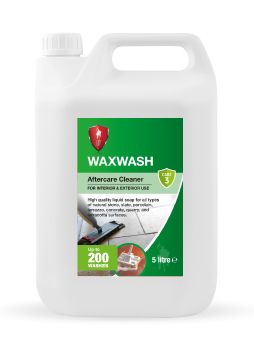 Before embarking on a pool deep clean, always check that the solution you're using is suitable for your surface. And, once the surface is clean, ensure that a regular maintenance regime is adopted to keep residue build-up under control and surfaces safe all summer long.
For more information and expert advice, please contact LTP on tel. 01823 666213 and email [email protected]