How to protect terracotta tiles
The popularity of natural floor materials - and a desire to 'bring the outside in' - is showing no sign of slowing. Along with limestone and timber, there's also renewed interest in terracotta – and not just in traditional settings. Its rustic good looks bring a real warmth to all interior styles and, with earthy tones flagged as a major trend for next year, demand looks set to increase even further.
Terracotta is a very wholesome, natural material. It's basically clay that's dried in the sun or fired in an oven and its name literally means 'baked earth'. Along with its beautiful burnt orange colouring, terracotta provides a robust finish that's versatile and easy to look after. However, like many natural materials, it is porous and can easily become stained. There are two ways of protecting tiles – either by applying a synthetic sealer or the more traditional method using Boiled Linseed Oil and wax.
The two ways to protect terracotta
Synthetic Sealers:
Synthetic or acrylic sealers are the easier option in terms of application. They're generally faster to apply and they create a surface seal with a degree of sheen. LTP Ironwax Satin is applied with a sponge or paintbrush to textured tiles, or with a cloth or pad to honed tiles, and no buffing is required. Three coats are generally sufficient - with an hour between each application - but a higher sheen can be created with additional coats, up to a maximum of six.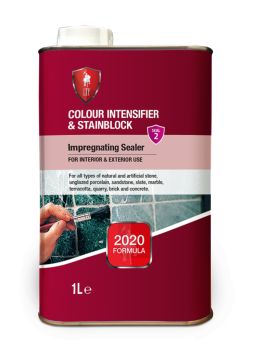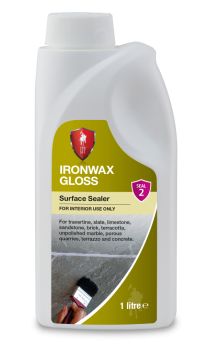 Before either treatment is applied, tiles should always be cleaned thoroughly, to remove all dirt and grout residue. For ongoing cleaning and aftercare, use LTP Floorshine, which reinforces protection as it cleans.
The Traditional Method:
Although the traditional treatment route takes longer, it does create a more characterful aesthetic and it gives the terracotta longer-term mechanic strength, by effectively filling the pores.
During the first stage of treatment – and following a thorough clean - LTP Boiled Linseed Oil is applied with a brush until the tiles are saturated. You should allow at least 12 hours between each coat to ensure that the oil thoroughly cures. Most terracotta will take 1-2 coats to reach saturation but some tiles, especially handmade terracotta, may take 4-5 coats. The tiles should then be left to dry for at least 24 hours.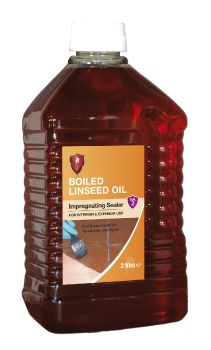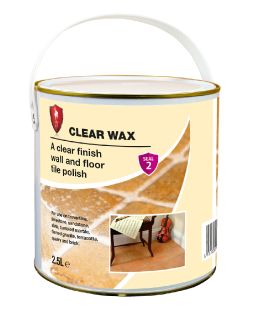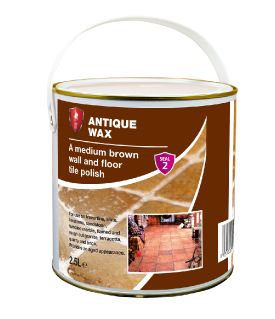 During the second stage of treatment, wax is applied. This provides a resilient protective layer against water, dust and dirt, as well as extra sheen. LTP treatments include LTP Clear Wax – a natural, clear finish – and medium brown. Both treatments have a soft paste consistency. They are applied with a cloth and the surface is then buffed. The traditional treatment method can also be used to restore older floors, once the tiles have been thoroughly cleaned and any existing sealant removed.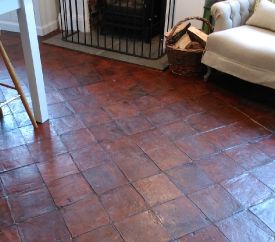 A traditionally treated terracotta floor with an Antique Wax finish.
For more advice on floor maintenance and protection, please contact LTP's Technical Team on tel. 01823 666213, email [email protected] or visit www.ltp-online.co.uk
ends -
For further media information and photography, please contact:
Angela Fitzhugh PR Ltd on email [email protected] or tel. +44 (0)1590 610313