Abingdon Stone & Marble has completed an extension renovation project at the prestigious Hatherop Castle School in the Cotswolds. The project included restoration of exterior mullions and transoms, and protection of Bath Stone surfaces using LTP Mattstone.
Set in 22 acres of Gloucesteshire countryside, the Grade II listed school was established in 1947, whilst the castle dates back to the mid-late 17thCentury. Today, it is a day and boarding school for children from 2 to 13 years, and a member of the family-run Wishford Schools group. The renovation of its fine Bath Stone exterior included 'cutting out' and repair of damaged areas, before treatment with LTP Mattstone to protect the stone from the elements. All works were carried out by Mike Harris from Abingdon Stone, in line with school health and safety requirements.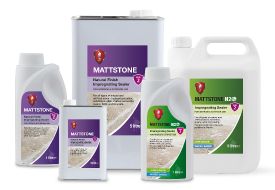 LTP Mattstone is a natural finish impregnating sealer, which protects surfaces from staining whilst allowing them to breathe. The protective matt finish strongly repels water, oil and grease; it can be used on natural and artificial stone surfaces, inside and outdoors.
To find out more, please visit https://www.ltp-online.co.uk/prod/ltp-mattstone. For more information about Hatherop Castle School and the renovation, please visit https://www.hatheropcastle.co.uk and http://www.abingdon-stone.co.uk
ends –
For media information and photography, please contact Angela Fitzhugh PR Ltd on tel. (01590) 622521 or email [email protected]