LTP has introduced a new eco-friendly protection treatment for unpolished porcelain tiles. Suitable for use indoors and outside, the new Porcelain Tile Protector is a water-based 'pre-and-post-grout' treatment; it is designed to protect tiles from staining and allow easy removal of residues of cement-based grouts and two-part resin based jointing compounds, as well as stubborn organic matter.
Ideal for textured wood and stone-effect patios, the new Porcelain Tile Protector creates a barrier, without forming a film or altering appearance. This helps to improve and increase the working time of grouts and jointing compounds – and greatly reduces the risk of cement and resin staining.
The new protector is easy to apply – with a spray, roller or brush – and tiles are treated before grouting or pointing. Then, once residues have been removed and the surface is dry, a further coat can be applied to the tiles and joints, to help assist with future cleaning and aftercare.
LTP Porcelain Tile Protector is manufactured by LTP in the UK and is available from UK stock, in one litre and five litre bottles. Other complementary treatments include LTP Grimex – a heavy-duty intensive cleaner that can be used before application of the Protector – and LTP Porcelain Floor Tile Cleaner – a highly effective no-rinse aftercare cleaner for indoor and outdoor spaces.in staining.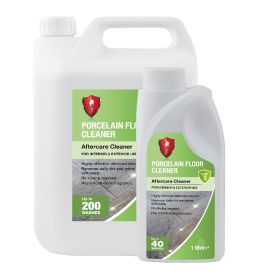 For more information on the new treatment and LTP regimes, please visit http://www.ltp-online.co.uk, tel. 01823 666213 or email [email protected]
ends –For media information and photography, please contact Angela Fitzhugh PR Ltd on tel. (01590) 622521 or email angie@afpr.co.uk