"Porcelain doesn't need sealing."
Porcelain tiles are prized for their durability. They're incredibly robust, resistant to most stains and very easy to look after. But, perhaps surprisingly, some tiles do need to be sealed and others will benefit from barrier protection during installation.
Polished porcelain tiles
As a general rule of thumb, polished porcelain tiles should be sealed and advice should always be sought from the tile retailer/manufacturer. The aesthetic of a polished finish often causes confusion because it looks glossy and 'sealed'. However, the actual polishing process opens up pores within the tile, making the porcelain more vulnerable to stains. Some tiles receive a factory-applied coat of sealant as part of the manufacturing process and this offers a level of protection, especially during installation. But, even if this is the case, a further coat of sealer after installation is generally required – to protect the tile and the grout joint. We recommend LTP MPG Sealer H2O.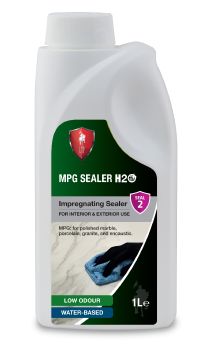 Matt porcelain tiles
Matt porcelain doesn't need to be sealed but it will benefit greatly from application of a 'barrier' treatment. Generally, matt tiles have a textured finish which provides slip resistance underfoot. They can very easily become stained by grout and installation residues and it's a particular issue in external applications, where brush-in jointing compounds are often used. Resins accumulate in the tile's high/low surfaces and once congested, the texture is lost along with the tile's slip resistance. A quality barrier, like LTP Porcelain Tile Protector, applied before grouting, will help protect tiles from staining and make the removal of residues easier. It will also promote a hassle-free installation, as it will improve/increase grouting working times, and a final coat after installation will make ongoing maintenance easier.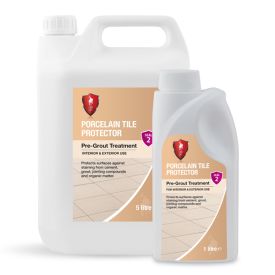 t's also important to consider the grout joint. Whilst a matt porcelain tile isn't porous, most cement-based grout is. New installations will very quickly be ruined by a dirty grout joint. Application of a quality grout protector – like LTP Grout & Tile Protector – is always recommended, to help prevent stains from penetrating beyond the surface.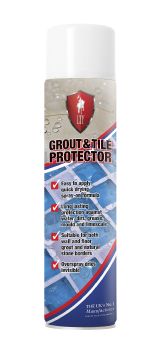 For more advice on stone and tile protection and maintenance, please contact LTP's Technical Team on tel. 01823 666213, email [email protected] or visit http://www.ltp-online.co.uk
ends –
For further media information and photography, please contact:
Angela Fitzhugh PR Ltd on email [email protected] or tel. +44 (0)1579 673026