LTP has welcomed back Emma Lock to its sales team. Emma, who previously worked for the company for 11 years, will work alongside Mark Atkins (sales director), supporting customers and the British-made brand throughout London and the South East Region.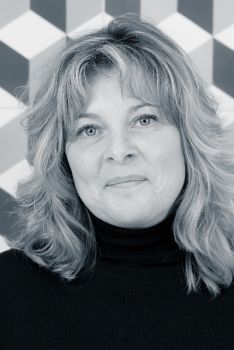 Since moving from LTP in spring 2016, Emma has worked with Trade Price Stone, Sarsen Stone Group and, most recently, Devon Stone Ltd. A vibrant 'people-person' with a great love of the industry, Emma's looking forward to a new chapter, rekindling and building new relationships with LTP customers, and supporting the brand's growing product range.
"Despite having moved onto pastures new three years ago, many of our customers still ask after Emma – so, we're delighted to announce that she's back! Emma's role will be to work alongside Mark Atkins supporting our existing customers, as well as developing new markets for LTP," explained Richard Osborne, LTP's Managing Director.
Richard added, "Emma's vast experience of the stone and tile industry, her existing knowledge of sealing and cleaning issues, and her enthusiasm and energy all combined make this appointment one of the easiest we've had to make!"
To contact the team at LTP, please tel. 01823 666213 or email [email protected]or visit http://www.ltp-online.co.uk.
ends -
For media information and photography, please contact Angela Fitzhugh PR Ltd on tel. (01590) 622521 or email [email protected]